Aviation consists of 95% small businesses
Adverts for Air Transport Professionals have tripled since Nov 2019
0
qualification enrolments
Aviation enrolments increased by 88.6% between 2021 and 2022
105 RTOs are explicitly authorised to deliver aviation training
0%
workforce growth
Aviation workforce will return to pre-COVID levels by end of 2024
Source left-right: Enterprises; ABS Counts of Australian Businesses, Online Vacancies; JSA - Internet Vacancy Index, Qualification Enrolments; NCVER, RTO's; training.gov.au, Workforce Growth; IBISWorld Industry Wizard.
The Australian aviation industry is a crucial component of the country's transportation infrastructure, connecting people and businesses both domestically and internationally. 
Australia's aviation sector was dramatically hit by COVID-19. By 2020, 38.5% of the industry's workforce had been lost through early retirements or transition into more secure employment. In the post-pandemic environment, aviation has rebounded strongly with nearly 83% of COVID-19 induced stand downs being reversed.
Despite these challenges, the industry has remained resilient, with many airlines introducing new routes and expanding their operations.
Additionally, the industry has benefited from significant investment in airport infrastructure, including upgrades to major airports such as Sydney, Melbourne, and Brisbane.
Strong employment growth of 10.5% is forecast for the sector in the period to 2026. In a safety critical, highly regulated sector, this strong skills demand will create challenges for the VET sector. The Australian aviation industry faces significant opportunities, including the potential for increased tourism, growth in the domestic market, and the emergence of new technologies and advancements. 
Aviation sector workforce planning and development
ISA collaborates with Jobs and Skills Australia, industry, unions, industry associations and Registered Training Organisations to identify workforce development needs and formulate industry workforce development plans that identify industry's current and emerging skills needs, workforce development requirements at the national level and propose strategies in response to them. 
The Australian Vocational Education and Training (VET) system aims to provide individuals with work-ready skills for the labour market – skills that businesses and industries need to be highly productive and internationally competitive. 
The Aviation Training Package meets the needs of the industry and provides nationally recognised Vocational Education and Training (VET) qualifications for occupations including Aerodrome Operations, Aviation Transport Security Protection, Search and Rescue, Air Traffic Control, Flight Operations including remote pilot.
Careers
A career in the Aviation industry can take you across the country and around the globe, connecting you with people and businesses from around the world.  Employing more than 93,000 people, it is one of the largest industries in Australia and is a major economic contributor, creating jobs and facilitating international trade and tourism.
With a career in Aviation you will take on new challenges everyday and be responsible for delivering customers an experience, not just a mode of transport. From commanding or maintaining aircraft to attending to passengers in the air or on the ground in a fast-paced airport, you can reach for the sky to find a career that's right for you.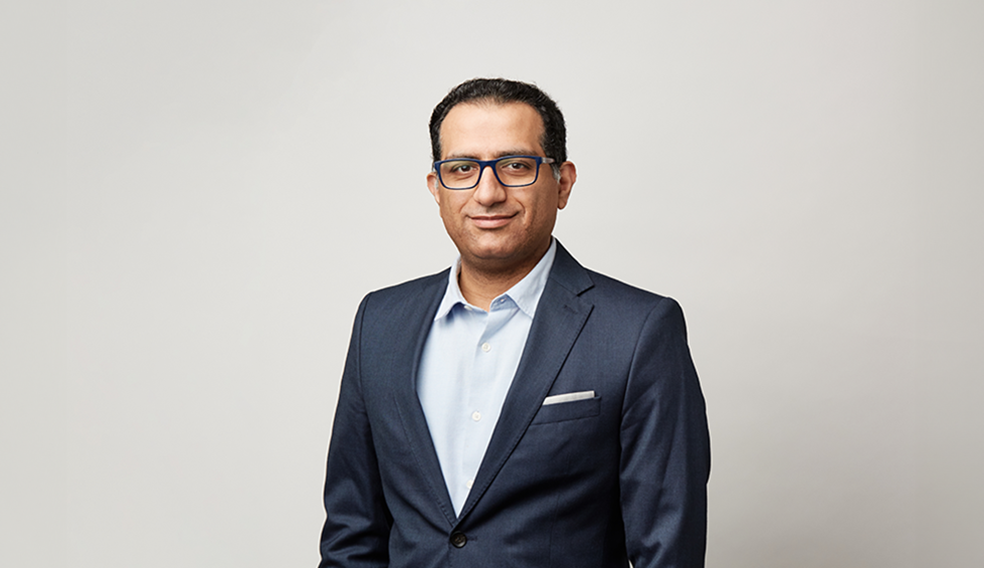 Your Industry Engagement Manager
Mori Hajizadeh
Mori brings a wealth of expertise in Aviation industry research and the VET sector. Having worked as a trainer in both the VET and Higher Education sectors in Australia and abroad, Mori possesses a deep understanding of the training sector's pivotal role in cultivating a sustainable and future-proof workforce. He has served as an education director at a higher education college, where he established e-learning programs and internships and fostered strong industry connections for students.
With an eye for emerging industry trends, he has experience in collecting and analysing data and intelligence in the field of skills development.
How to get involved
Great ideas to address these challenges and many more can come from anyone and anywhere. Whether you'd like to collaborate with us, share your ideas, get involved in our activities or simply stay informed, get in touch now to join us on the journey.